Repudiating I-PODs And Globalizing Commercialization, WETA-FM To Resume Broadcasting Full Classical Symphonies And Oratorios Tonight At 8 PM
Extra! Extra! "WETA (90.9) will go back to playing classical music at 8 p.m. tonight [January 22, 2007], abandoning the news and talk programming that had replaced its classical broadcasts in February 2005....
WETA has perhaps the most powerful FM signal in the Washington area; it is the only station in the area authorized to broadcast at 75,000 watts. What's more, as a non-commercial station, it does not broadcast commercials, which frequently interrupted long classical pieces on WGMS." ...
Paul Farhi "WETA to Resume Classical Music Broadcast: Move Comes as WGMS Changes Programming" Washington Post January 22, 2007
http://www.washingtonpost.com/wp-dyn/content/article/2007/01/22/AR2007012200579.html?sub=AR
*
Now, local readers, please continue to support the Washington region's superb live classical music scenes. And despite generally lackluster programming by the National Symphony Orchestra, as noted by critic Tim Page in the Washington Post last Friday, please consider buying one of the
NSO's new three-concert mini-subscription packages for $99
[rear orchestra seating]. The new, fairly priced NSO mini-packages were reportedly a big seller during the recent holiday seasons. [Tickets may also be available for $25 or $20; but these partially obstructed-view balcony tickets always sell out first.]
*
With thanks to Jens and Charles at www.ionarts.org for the heads-up on this breaking local [national?] cultural news.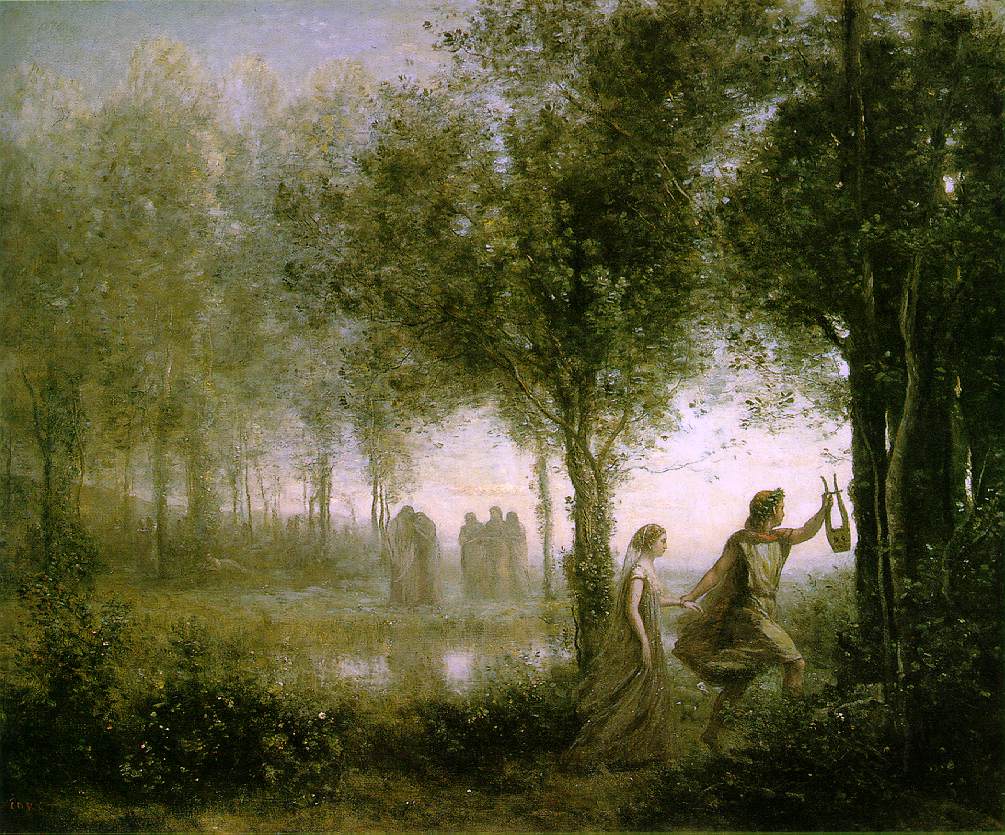 [Click on image for greater detail.]
Corot, Jean-Baptiste-Camille
(1796-1875). French painter.
Orpheus Leading Eurydice from the Underworld
1861 (180 Kb); Oil on canvas, 112.3 x 137.1 cm (44 1/4 x 54 in); Museum of Fine Arts, Houston, Texas, United States
Image credit: Courtesy of Nicolas Pioch, www.ibiblio.org, and the WebMuseum, Paris. With thanks. [The WebMuseum receives support from the BMW Foundation.]