In Which Mr Cogito Engages In Lite Musicological Chatter With Mini-Critic's Father, Charles T. Downey, Regarding Music And The Library of Congress
"By my count, there were 20 ..." (CTD, of
ionarts
)
Thanks, Charles. Mini-critic and I count 21 concerts which you found interesting (your sidebar, plus the
Borromeo Quartet and Wu Han
).
Like you, I question the appropriateness (if not necessarily the 'musical quality') of up to 12 performances on this past year's
Concerts from the LC series
.
I think that I understand and respect, however, the reasoning behind the
Library of Congress Music Division's
inclusion of at least 6 of those 12.
I too hope that the
LC Administration
seriously rethinks its evening concert programming.
I agree with you that classical music values, European, American, and Asian, are now being seriously compromised.
Thanks again for the superb reviewing.
(GT)
*
Interesting Library of Congress Concerts, 2006-07, according to Charles T. Downey, of ionarts.org
:
Beaux Arts Trio (Jens F. Laurson, October 11, 2006)
Mandelring Quartet (JFL, October 13, 2006)
Montage Music Society (Charles T. Downey, October 18, 2006)
Chanticleer (Washington Post, October 30, 2006)
Chamber Music of Elliot Schwartz (Washington Post, November 3, 2006)
Music from the Bard Festival (Washington Post, November 18, 2006)
Orchestra of the Age of Enlightenment (CTD, December 7, 2006)
Steven Isserlis and Friends (Washington Post, December 15, 2006)
Ensō Quartet (CTD, December 18, 2006)
Yuri Bashmet and Wu Man (JFL, January 24, 2007)
Robert Mann and Friends (Washington Post, February 16, 2007)
Venice Baroque Orchestra (February 21, 2007)
Hantaï Brothers and Friends (Michael Lodico, February 23, 2007)
Artis-Quartett Wien (CTD, February 28, 2007)
Aron Quartett (CTD, March 2, 2007)
Camerata Ireland and Barry Douglas (CTD, March 23, 2007)
Jerusalem Quartet (JFL, April 11, 2007)
András Schiff and Miklós Perényi (Washington Post, April 18, 2007)
Euclid Quartet and Degas Quartet (Washington Post, April 20, 2007)
American Chamber Players (Washington Post, May 4, 2007)
Borromeo Quartet and Wu Han (CTD, May 20, 2007)
*
Charles T. Downey's stellar
ionarts.org blog
.
The Library of Congress's generally stellar, though unfocused, full 36 concert
2006-07 Concert Series
.
The
new Classical WETA-FM Lite's
not stellar at all, anti-American classical music programming, in the Nation's Capital.
The John F. Kennedy Center for the Performing Arts
only-promising
The Conservatory Project
, at the Millennium Stage.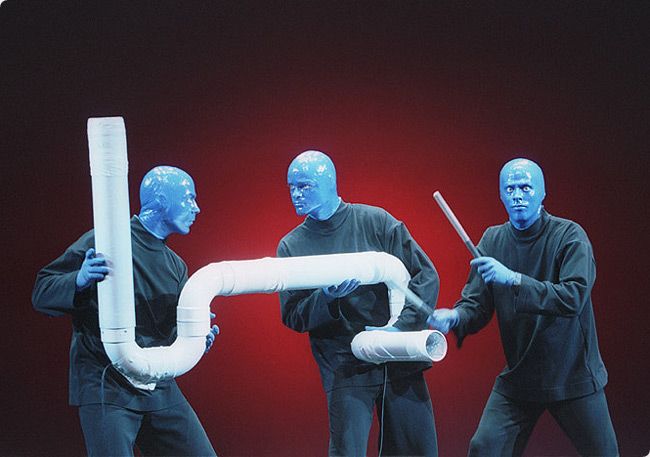 Will the
Blue Man Group
musicians soon be performing at the
Library of Congress Concert Series
at Coolidge Auditorium?
Photo credit: (c) photobucket.com. With thanks.